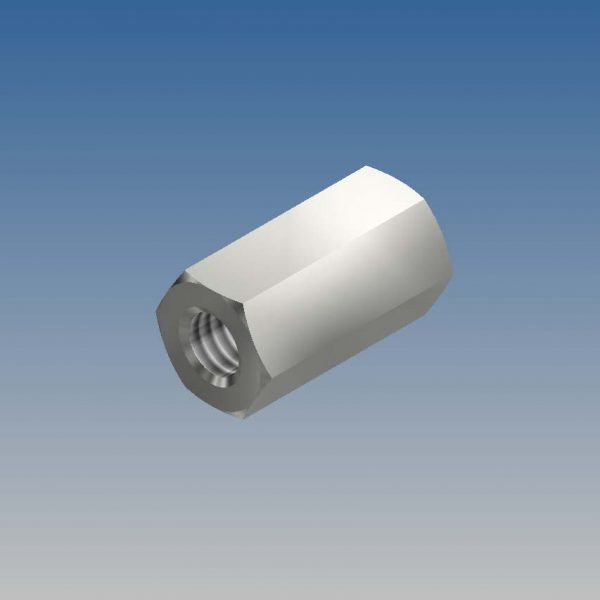 Allthread Connectors
Allthread Connectors
Allthread Connectors are used for the secure joining of two lengths of All-thread rod.  These threaded fasteners join two male threads. With this in mind, please make sure that the body diameter and pitch(1) match.
The outside of the connector is typically hexagonal in shape and needs to be driven in with a wrench.
As a matter of fact, they are used to make up threaded rod assemblies where each rod is a different size, in which they tighten the rod assembly inward, or press the rod assembly outward.
                                                                                                                                                                           Sizes Available:-
Allthread Connectors from Network Cable & Pipe Supports are designed and manufactured to the highest quality standards (ISO 9001:2015).
Finish: Bright Zinc Plated.
Next Day Delivery – UK Mainland.
(1) Pitch refers to the distance between threads expressed in millimeters. It is generally common to measure fasteners along their length. For example, if the distance between two threads is 1.6mm, this means the thread pitch is 1.6mm.