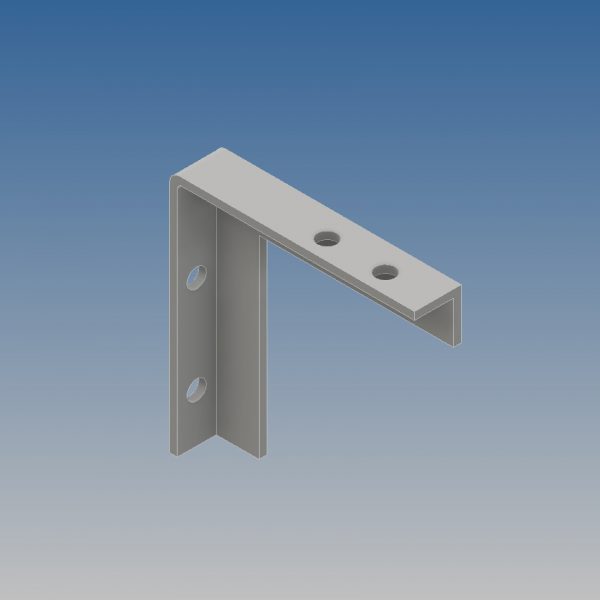 Welded Angle Bracket
Welded Angle Bracket
In general, a welded angle bracket(1) traditionally manufactured using various steels and hole positions.
By fixing these securely to the wall and securing them with nuts and bolts, in turn, threaded rods along with either munsen rings or filbows can be attached for the secure installation of pipework.
These are manufactured to customers' requirements.
Finishes Available:-
Zinc plating: (BS 7371-1:2009) involves covering a metal substrate (such as steel or iron) with a layer of zinc to prevent corrosion.
Galvanising: (BS EN ISO 1461:2009) Hot-dip galvanizing involves submerging parts in a bath of hot, molten zinc. This process is very common.
Red oxide:  For instance, a primer serves as an anti-corrosion coating that prevents rust from forming. As a matter of fact, it can be applied directly over a rusty surface and is most ideal for exterior use.  As a result, most conventional topcoats after the red oxide primer has dried can be applied.
Network Cable & Pipe Supports' angle brackets designed and manufactured according to the highest quality standards  (ISO 9001:2015).
(1) An angle bracket, otherwise known as an L-shaped fastener join two parts generally at a 90-degree angle. Typically made of metal sometimes made of wood or plastic. Metallic angle brackets feature holes in them for screws.