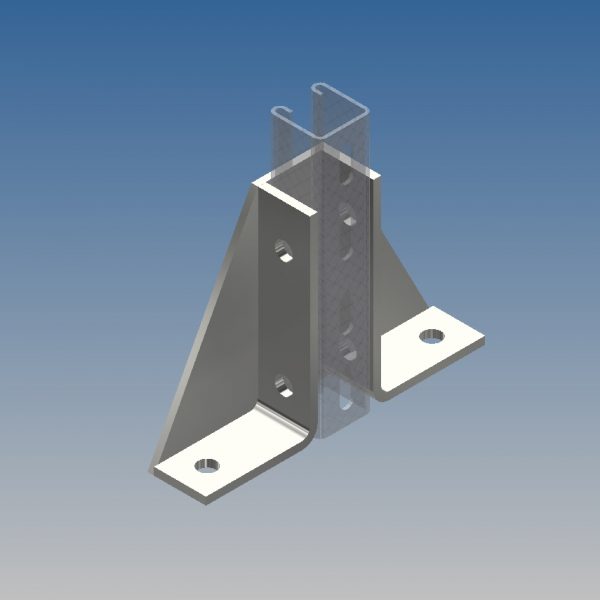 P2348 S1 Single Delta Plate
P2348 S1 Single Delta Plate
For instance, P2348 S1 Single Delta Plate specifically manufactured to suit 41mm x 41mm channels.
In fact, the base plate consists of a recessed socket within which the channel slides.  Set screws and spring nuts secure the channel accordingly.
As a matter of fact, we offer both long spring and short spring nuts.
Thickness: 5mm
Hole size: 14mm diameter
Weight: 1.60Kgs
Finish: Hot Dipped Galvanised to BS EN ISO 1461:2009.
Network Cable & Pipe Supports' delta plates are designed and manufactured according to the highest quality standards (ISO 9001:2015).
Prod Code: FB63/P2348/S1
Next Day Delivery – UK Mainland.