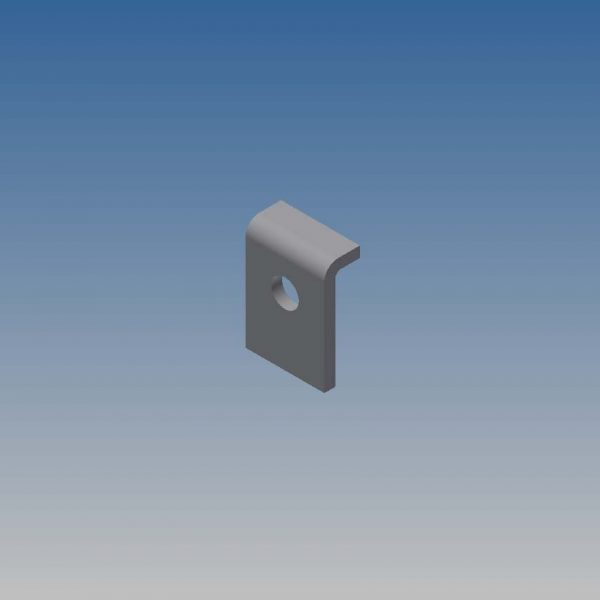 Girder Cleat
Girder Cleat
A Girder Cleat is used to grip onto steel beams(1) with screws and nuts, and are generally bolted to bespoke(2) brackets.
They are manufactured to customers requirements.
Finishes Available:-
Zinc plating (BS 7371-1:2009) is the process of covering substrate metals like steel and iron, etc. with a layer or coating of zinc to protect the substrate from corrosion.
Galvanising to BS EN ISO 1461:2009 is the process of applying a protective zinc coating to steel or iron, to prevent rusting. The most common method is hot-dip galvanising, in which the parts are submerged in a bath of molten hot zinc.
Red oxide: For instance, a primer serves as an anti-corrosion coating that prevents rust from forming. As a matter of fact, it can be applied directly over a rusty surface and is most ideal for exterior use.  As a result, most conventional topcoats after the red oxide primer has dried can be applied.
Girder Cleats from Network Cable & Pipe Supports are designed and manufactured to the highest quality standards (ISO 9001:2015).
(1) A steel beam is a structural steel product that is made to support heavy loads. Steel beams come in different sizes and types, hence their different applications in the construction of structures and buildings. The specifications of a structure determine the geometry, size and shape of beams. These beams can be straight or curved.
(2) Bespoke – products or services which have been specially made or designed for a particular customer.