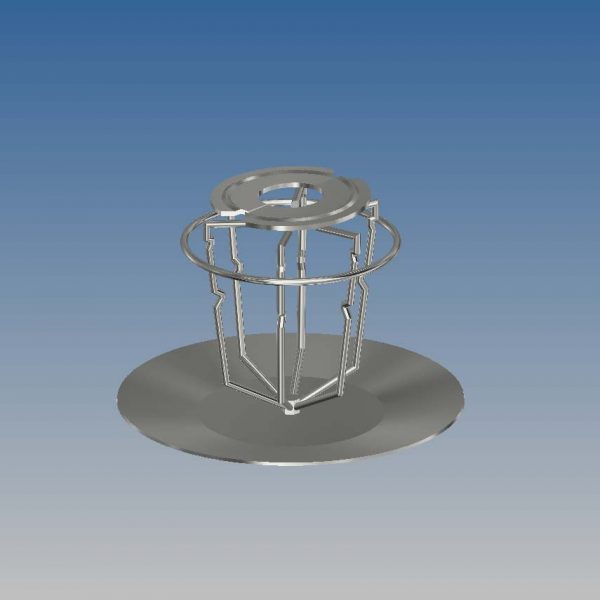 Chrome Sprinkler Guards with Baffle
Chrome Sprinkler Guards with Baffle
Chrome Sprinkler Guards with Baffle(1), are suitable for 15 & 20mm sprinkler heads(2).
The purpose of wire cages is to protect sprinkler heads from vandalism or accidental damage.
Physical damage is one of the most common reasons why fire sprinklers discharge unnecessarily.
Guards can provide an additional layer of protection, but no amount of protection can prevent all unintentional discharges.
Above all, the location of the sprinkler is important.  Guards should be present not only in areas with low elevations but also in high-activity zones
Weight: 0.076Kgs.
Chrome Sprinkler Guards with Baffles from Network Cable & Pipe Supports are designed and manufactured to the highest quality standards (ISO 9001:2015).
Prod Code: G-05
Next Day Delivery – UK Mainland.
(1) In particular, baffle plates are steel barriers that retain the heat from a fire in order to activate the sprinklers.
(2) A sprinkler head is the component of a fire sprinkler system that discharges water when the effects of a fire have been detected.