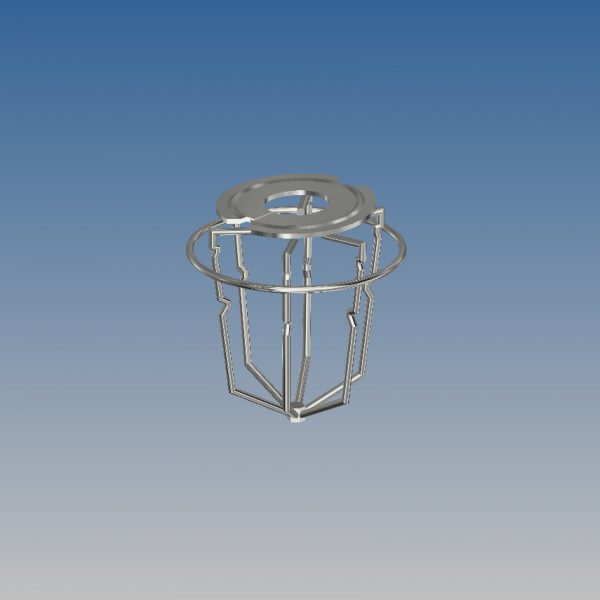 Chrome Sprinkler Guards
Chrome Sprinkler Guards
Chrome Sprinkler Guards, are suitable for 15 & 20 sprinkler heads(1),  baffle plates(2) sold separately.
The purpose of wire cages is to protect sprinkler heads from vandalism or accidental damage.
Physical damage is one of the most common reasons why fire sprinklers discharge unnecessarily.
Guards can provide an additional layer of protection, but no amount of protection can prevent all unintentional discharges.
Above all, the location of the sprinkler is important.  Guards should be present not only in areas with low elevations but also in high-activity zones
Weight: 0.033Kgs.
Chrome Sprinkler Guards from Network Cable & Pipe Supports are designed and manufactured to the highest quality standards (ISO 9001:2015).
Product Code: G-02
Next Day Delivery – UK Mainland.
(1)   A sprinkler head releases water when a fire is detected, for example when a predetermined temperature is exceeded. There are more than 40 million sprinkler heads installed annually in the world.
(2) Retail stores and warehouses use baffle plates as a barrier to retain the heat of a fire so as to activate the sprinklers in the event of a fire.
You may also like…