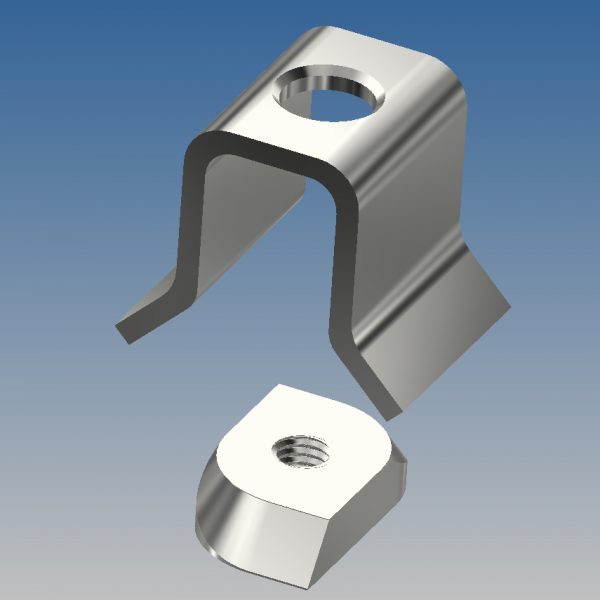 Metal Flooring Fix
Metal Flooring Fix
Metal Flooring Fix, available in sizes M6, M8, M10.
Used to suspend all types of building services, such as electrical, mechanical, and HVAC installations, quickly and easily.
Under these conditions, it is advisable not to apply these fixings to deformed or distorted decking profiles.
Thread the wedge nut and locking plate onto the rod, insert them into the slot, and rotate them 90 degrees.
Tightening of the nut against the locking plate locks the unit securely in place.
Finish: Zinc.
Weight: 0.09kgs for the M10.
Network Cable & Pipe Supports' metal flooring fixes are designed and manufactured according to the highest quality standards (ISO 9001:2015).
Next-day delivery for the UK mainland.