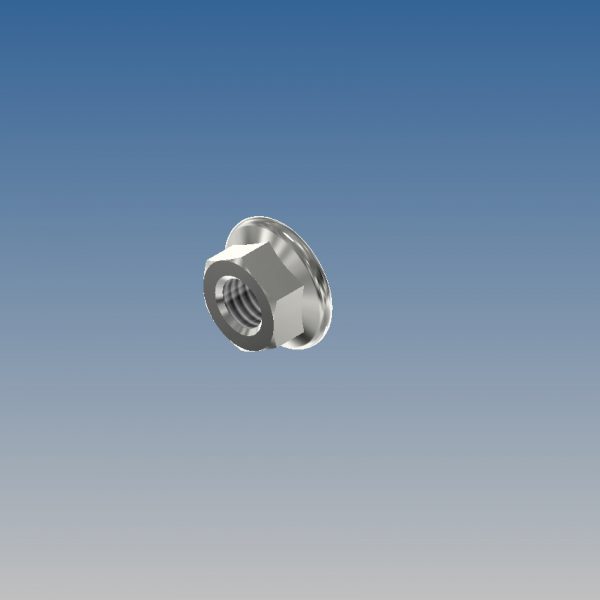 Flange Nuts
Flange Nuts
With a washer-like base, flange nuts distribute pressure over a greater area and ensure that they stay tight.
With a wide flange at one end, this nut acts as an integrated washer.  Thus, the nut is distributed evenly over the secured part, reducing the risk of damage and making it less likely to loosen due to uneven surfaces.
Standard washers tend to be softer than the nuts and bolts, making them prone to deforming under high compressive loads. Flange-headed nuts and bolts do not suffer from this effect since the washer face is as strong as the bolt/nut itself.
                                                                                                                                                                            Sizes available:-
Finish: Zinc Plated to BS 7371-1:2009.
Network Cable & Pipe Supports' flange nuts designed and manufactured to the highest possible quality standards (ISO 9001:2015).
Next-day delivery for the UK mainland.