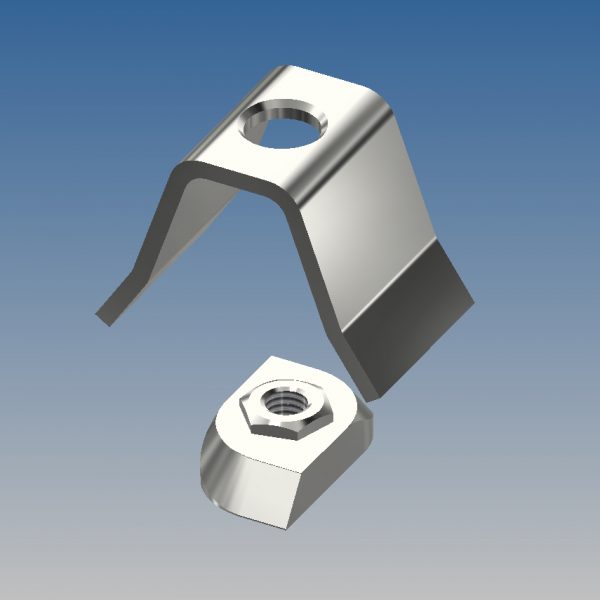 Multi Wedge
Multi Wedge
Multi Wedge, supplied in two parts (a locking plate and wedge), provide a zero-impact method of connection that prevents concrete deck delamination(1) and damage.
As long as the concrete is strong enough to hang building services, a threaded rod can be installed.
It is equally important not to apply these fixings to deformed or distorted decking profiles.
                                                                                                                                                                            Sizes Available:-
Finish: Zinc.
Network Cable & Pipe Supports' multi wedges are designed and manufactured according to the highest quality standards (ISO 9001:2015).
Next-day delivery for the UK mainland.
(1) Delamination occurs when a material fractures into layers.   Delamination can occur in various materials including laminate composites and concrete. Rolling can create layers in materials, such as steel, which can fail from layer separation.